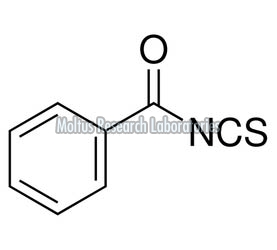 In cruciferous vegetables and glucosinolate precursors, there are small molecules which help in forming Isothiocyanates. These have anti-carcinogenic moments. It doesn't matter whether they are artificial or natural, all have the same structure and nature. These help in reducing the active carcinogen and the level of detoxification increases to a great rate.
Recently some studies and reports prove that this not just helps in reducing the carcinogens or cancer cells but also helps in reducing the activity of tumour forming cells. They affect the pathways like the oxidative stress, MAPL signalling, apoptosis and also the progression of the cell cycle.
Not just these, several study reports support that in food substance, there is a present of phytochemicals which helps in protecting our body from stage one cancer. If you want to reduce the risk of getting cancer in your body, you should start having a cruciferous vegetable or artificial Isothiocyanate that are supplied by several manufacturers and suppliers in the market. Add this into your diet to reduce the risk of getting cancer.

In vegetable like broccoli, watercress, radish, cabbage, cauliflower, you will get Isothiocyanates. This is a natural way to consume these compounds. Another way you can have this and save yourself from the potential risk of getting cancer is by having artificial isothiocyanates. There are plenty of benzyl isothiocyanate & benzoyl isothiocyanate manufacturers for you to choose from. Make sure that you check the authenticity and quality of the products that you choose.

Benzyl & Benzoyl Isothiocyanate is highly preventive and reduces the risk of cancer that is induced by carcinogens in animal bodies. These are extremely helpful in reducing the growth of type two and type three cancer cells in your body. These also have anti-tumorigenic nature. Choose from reliable manufacturers to get maximum benefits.
Isothiocyanates distribution
As mentioned above, these compounds are found naturally in several vegetables such as broccoli, cauliflower, kale, turnip and much more. These vegetables are also known as cruciferous vegetables. The precursor of isothiocyanates is called glucosinolate. The cells of the plants break when you have raw vegetables. These cells release an enzyme that is process is called enzyme hydrolysis. The enzyme that is released is known as glucosinolate.

What Are The Health Benefits Of Isothiocyanates?
From the above examples, we can understand that isothiocyanates have amazing benefits. They are helpful for our body to process well and keeps it protected from serious diseases.
• These can fight against the carcinogens. This helps in neutralizing these and also reduces the harmful poisonous effect of carcinogens. They prevent the secretion of carcinogens and also acts by inhibiting apoptosis induction and cell proliferation.
• In some research, it is been found that isothiocyanates are around 6 times more bioavailable than the glucosinolates.
There are several other isothiocyanates benefits. Therefore, choose the best isothiocyanates manufactures if you want to consume artificial isothiocyanates and keep yourself safe from various ailments. You can have Benzyl Isothiocyanate & Benzoyl Isothiocyanate from reliable sources and use it to stay protected. Visit websites of different companies and read the feedback to know which company is best for you.
This entry was posted on August, 31, 2020 at 16 : 13 pm and is filed under Chemical. You can follow any responses to this entry through the RSS 2.0 feed. You can leave a response from your own site.