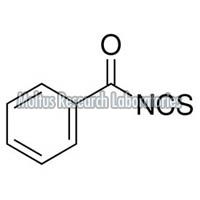 Isothiocyanates are present small molecules that are formed from glucosinolate precursors of cruciferous vegetables. Several isothiocyanates both artificial and natural show anti-carcinogenic movements because they help in lowering the activation of carcinogens and increase the level of detoxification.
Studies show recently that they exhibit and activity for anti-tumor by affecting several pathways including apoptosis, oxidative stress, MAPL signaling, and cell cycle progression.
Several studies support the fact that the phytochemicals that are found in the food substances protect us from the risk of getting cancer. Cruciferous vegetables are one among them which is widely accepted as a potential diet that has the potential of reducing the risk of getting cancer.
Isothiocyanates are in plenty in the cruciferous vegetables such as watercress, broccoli, Brussels sprouts, radish, cabbage, cauliflower and they are significantly contributed to the cancer chemopreventive activity of these vegetables.
Some isothiocyanates derived from cruciferous vegetables such as PEITC or phenethyl isothiocyanates, SFN or sulforaphane, and BITC or Benzyl isothiocyanates are highly preventive and reduces the risk of cancer induced by carcinogens in animal models. They also prevent the growth of cancer of 2 and 3 types.
These anti-tumorigenic features of isothiocyanates warrant further investigation. There are several Isothiocyanates & Thiochloroformate Manufacturers who produce these to prevent cancer and provides other several benefits.

Distribution of Isothiocyanates
These are found in several vegetables such as cauliflower, broccoli, turnips, kale, etc. These are all cruciferous vegetables. Glucosinolate is the precursor of these isothiocyanates. When the raw vegetables are chewed, the cells in these plants are broke and an enzyme hydrolysis the glucosinolate into isothiocyanates.
Metabolism and Biosynthesis
The vegetables that belong to the Cruciferae family are in the botanical order Capparapes which also include the Brassicas genus. The chemopreventative effect of these cruciferous vegetables is thought to be partially due to their relatively high content of glucosinolate which differentiates them from the other vegetables.
Cruciferous vegetables include the Brassica genus, which incorporates cabbage, kale, broccoli, cauliflower, Brussels sprouts, kohlrabi, rape, black and brown mustard, and root crops like turnips and rutabagas (swedes) 5. The glucosinolate content of plants depends on the variability, cultivation, climate and agronomic factors related to plant growth, and therefore the levels vary between the parts of the precise plant6; for instance, indole glucosinolate is abundant in young shoots and growing leaves7.

Health Benefits of Isothiocyanates
There are several benefits of Isothiocyanates:
• Isothiocyanates fight with carcinogens by neutralizing them and reducing their poisonous effect. It stimulates the secretion of carcinogens. Isothiocyanates act by inhibiting cell proliferation and apoptosis induction.
• The John Hopkins University School of Medicine in Baltimore researchers studied that metabolism of isothiocyanates and found out that these were about six times more bioavailable than that of glucosinolates.
Along with the points mentioned above, there are other benefits as well as Isothiocyanates. Therefore get it from the best Isothiocyanates & Thiochloroformate Manufacturers and suppliers and you will get several health benefits.

These were all about isothiocyanates and Thiochloroformate and the health benefits that you get by consuming it.
This entry was posted on March, 18, 2020 at 12 : 29 pm and is filed under Chemical. You can follow any responses to this entry through the RSS 2.0 feed. You can leave a response from your own site.